Why I Coach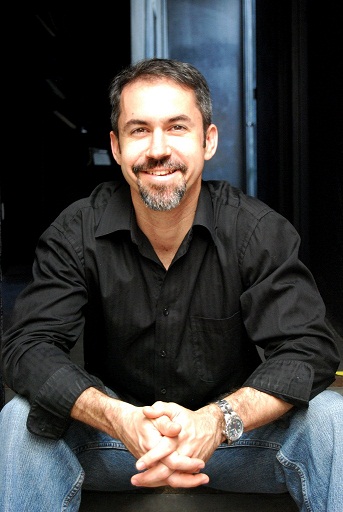 There's a huge difference in how you experience life when you're truly on your path versus going through the motions.  We lie to ourselves in so many ways to justify our suffering, make excuses as to why we aren't moving toward the things that matter.  
For some of us, it's fear, for others it's a fixed mindset. Whatever it is, if you're truly ready, we'll unblock it together. This is my passion. This is what I live to do.
What would it be like if you woke up every day excited for what's next?
How would your life be different if there were no barriers in the way of your dreams?
What sets me apart
If you're not ready, I will not take you on board. I've been at this a very long time. If you're not ready for real change, there's no place for you in my practice. It doesn't mean you'll never be ready, it may just mean you're not ready right now.
I'll make you uncomfortable. Big changes don't happen in your comfort zone – you have to do things you've never done to get results you've never gotten. Your growth is many times more important to me than being liked by you. If I have to ask you a question that may upset you in some way, I'm not going to hold back.
I'm pragmatic. Life coaching carries a bit of a stigma around being New Age-y and "woo-woo."  I'm all about using tools that work, with real studies (in humans!) behind them. We'll try on any perspectives that may be helpful, but none of what we do will involve healing crystals or horoscopes.
My Beliefs
Every client has the resources. My job is to ask the right questions to tap in to your inner resources. It's all there inside you – we just have to dig.
Anything goes. Whether it's some philosophy you've never heard of or teachings from a distant religion, we'll use any perspective that will help you to see things differently. Whatever continues to work for you stays.
If we connect and you're really ready, we'll have progress. It's detrimental to my reputation and my business if I take someone on who doesn't get results. My success is measured by your breakthroughs and getting you on your true path. If I lack the tools to help you, I'll tell you, and potentially even recommend you to another professional.
Credentials
I completed the one-year coaching certification at the International Coach Academy in Australia, endorsed by the International Coach Federation. Additionally, I've taken courses from Landmark Education, Colorado Outward Bound School, and in Positive Psychology.

I have always been fascinated by human behavior, evidenced by my undergraduate degree in Cultural Anthropology.

I've been interviewed on live national television in four countries, live radio in seven, numerous podcasts and local television, and countless blog interviews. 

I'm a Street Leader for Street Wisdom, a free not-for-profit experience in an urban environment to help participants be more self-aware, mindful, and find answers from the world around them.

I've mentored hundreds of new coaches over the years, some to whom I refer my own clients when I think there may be a better match.

I adhere to the International Coach Federation Code of Ethics.  
Get to know me
I've started completely over and moved to a new continent twice, with no knowledge of how things would work out.
I've been location-independent since long before it was a thing.

I was adopted at birth, and met my entire biological family on both sides.

I'm divorced, on my second marriage and a step-father. Life throws things at us.

I'm an entrepreneur, and I'm always working on another project aside from my coaching.  

Mountains bring me peace like no other place – I always make sure I'm living near some, right now it's the Rhodope Mountains of Bulgaria.
Your Chief Clarity Officer,