Why I Coach Business Owners and CEOs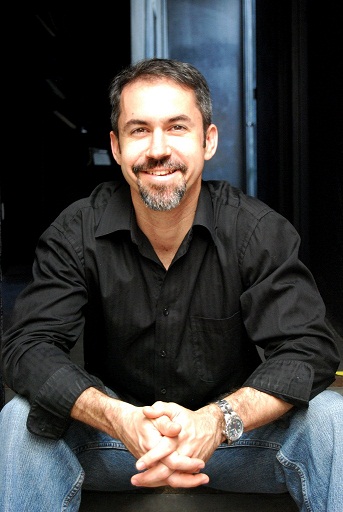 If you died tomorrow, what would you want to leave behind? Who would you want to have helped? Are you that person today?
I coach who I coach for the ripple effect.  
When a business owner like you has effective communication, deeper self-awareness, and is happy and hopeful when he wakes up in the morning — it affects everyone around him.  
Why?  Because you, whether you like or not, are a role model.  Just like famous sports stars who didn't ask for such responsibility, people look to you for answers, inspiration, and how to handle difficult situations.  
Suddenly, your partners and employees are happier to work in your organization, your family sees a man living from his values, and this passes forward to everyone they meet.
I believe one person can make the world a better place when they live their own truth.
There is no greater feeling than helping someone have a breakthrough when they thought they were "stuck" and then watch the impact spread.
This is what I want my legacy to be.
What sets me apart
I understand business. I've worked with CEOs and business owners for over 20 years, lived and done business on three continents, and hold an MBA from Thunderbird (consistently the number one international business school).
I ask you the tough questions. Your growth is more important to me than your liking me all the time. The truth is: magic doesn't happen inside your comfort zone. You can trust me to keep you on course and be completely honest, even if it risks upsetting you for a moment.
I expand your perspective. We can get so laser focused on our problems that we have tunnel vision on solutions. I have a giant worldview from studying Anthropology and having lived all over the globe that allows me to help you pan out and see the same situations in a larger context.
My Beliefs
Every client is creative and resourceful.  You do the work, I empower you to tap into your own strengths. It may take some chipping away at the outer shell but these skills are key to living life on your own terms.
Whatever works. One size doesn't fit all, every breakthrough is unique. If there's a particular religion or philosophy you follow that doesn't suppress who you really are or or take you away from your calling, we're going to keep it.
If you're coachable and we connect, you'll have progress.  Your growth is my success. Coachability is your readiness for real change.  Connection is how we work together, which we'll determine in our first meeting. I'm not the coach for everyone and help clients find the best coach for their growth (even if it's not me).
Credentials
I'm a guest speaker every year at Rice University Jones School of Business MBA Entrepreneurship classes (Currently ranked #2 in the United States in Entrepreneurship after Harvard according to The Princeton Review).

I completed the one-year coaching certification at the International Coach Academy in Australia, endorsed by the International Coach Federation. As well, I've taken courses from Landmark Education, Colorado Outward Bound School, and Positive Psychology.

I hold an International MBA from Thunderbird's Global School of Management, and an undergraduate in Anthropology with a Spanish minor.

I've been interviewed on live national television in four countries, live radio in seven, numerous podcasts and local television, and countless blog interviews. 

I'm a Street Leader for Street Wisdom, a free not-for-profit experience in an urban environment to help participants be more self-aware, mindful, and find answers from the world around them.

I've mentored hundreds of new coaches over the years, some to whom I refer my own clients when I think there may be a better match.

I adhere to the International Coach Federation Code of Ethics.  
Get to know me
I've started completely over and moved to a new continent twice, with no knowledge of how things would work out.

I was adopted at birth, and met my entire biological family on both sides.

At 42, I was divorced and swore to never marry again.  At 44, I was remarried and became a stepfather to a 7 year-old.  Life is humbling sometimes.

I always have some entrepreneurial project apart from my coaching – I've worked in fitness, tourism, private equity, financial planning, real estate, tech startups, and non-profits.

Mountains are my happy place, and part of my time is currently spent working on

this project

.
Your Chief Clarity Officer,